I've been lucky enough to have had some wonderful authors come to town recently and so I have attended some great events held by bookshops and libraries in my area.
The first event I attended was held by my library but took place in the conference room of a hotel was an event with Laini Taylor to promote her novel Strange the Dreamer.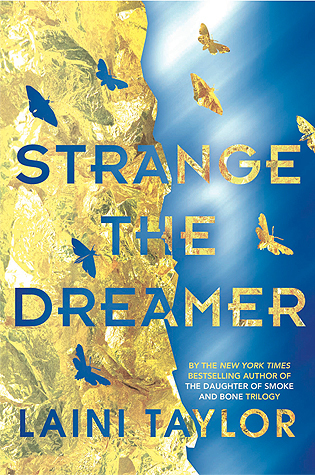 Now I'm not big into fantasy and I read a sample of this and knew that it wasn't my thing straight away. However, I know that she is a hugely popular writer and so I really wanted to go to the event to get to meet her and to hear what she had to say. She confessed that she isn't a natural writer, she finds it hard and every book is painful. She also said that she didn't really decide to do the whole writing thing until just a few years ago. All of this was massively helpful to me and my writing process and I really enjoyed hearing her answer others questions about various fantasylands and fandoms and the event was really enjoyable!
The next event I attended was held at The Bookbar bookshop in Denver. First of all, this bookshop was fabulous and I will DEFINITELY be going back! Secondly, this was such a lovely intimate event and I enjoyed it so much. Colleen Oakes was there promoting her Alice in Wonderland spin off series, with books 1 and 2 (Queen of Hearts and Blood of Wonderland)...
And Brianna Shrum was there talking about her Peter Pan spin off Never Never. She also let us into a secret about the title of her new YA romance novel which is similar in kind to How to Make out.
They also talked about their writing process and how they like to write as well as what they like to write. They then went on to talk about fandoms and we discussed what books we are all reading and loving right now. It was a really great crowd and just a fabulous Sunday afternoon!
The most recent event I attended was with one of my favourite authors Graeme Simsion. He was here at Tattered cover in Denver talking about his latest book The Best of Adam Sharp.
He also talked a lot about the Rosie Project and answered my question about The Rosie Effect! He talked about his new project as well, which is a collaboration with his wife, who is also a writer. It sounds really exciting and definitely whet my appetite for what is to come!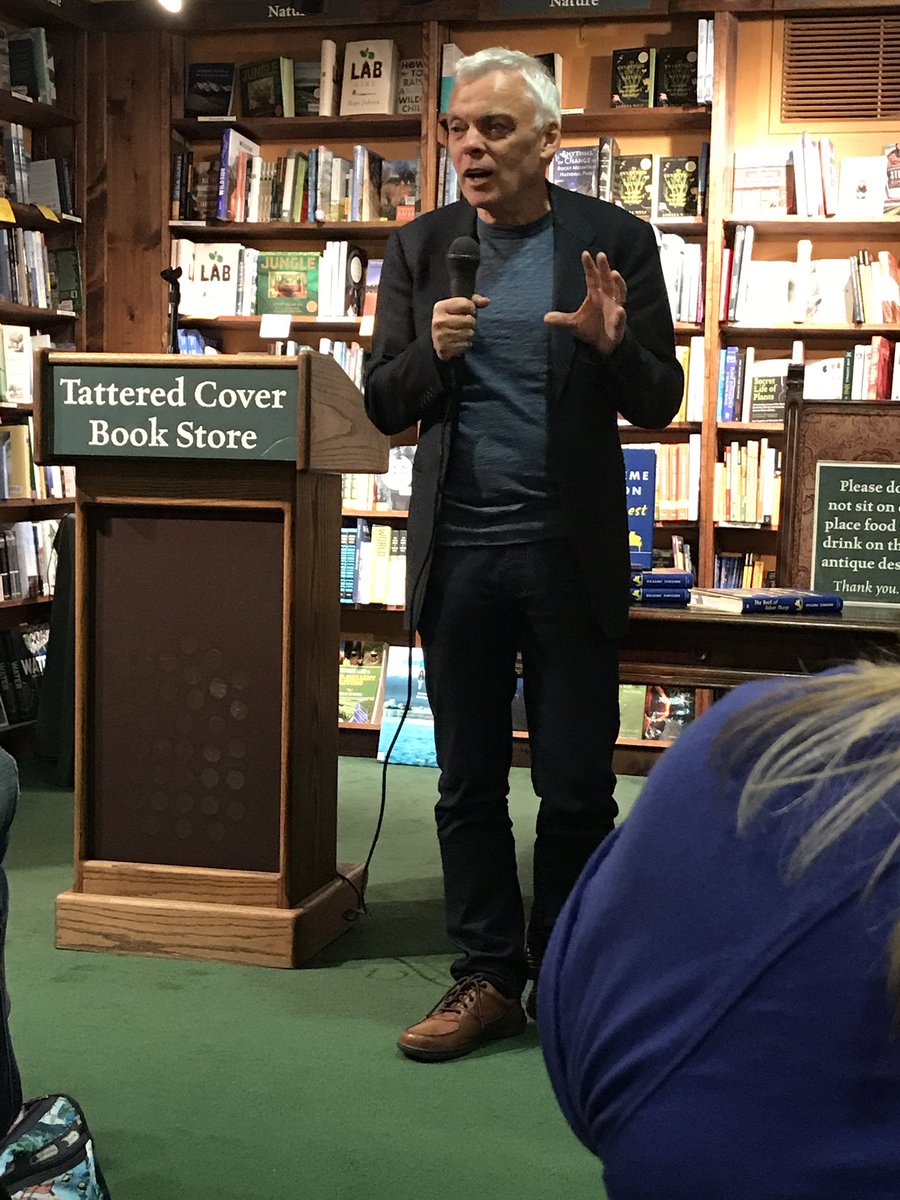 Graeme read a little from his latest novel, chatted to members of the audience and talked about the music he has included in the book and why. He also talked all things film, how the Rosie Project was originally a screenplay and how the development of the film has been one massive roller coaster. He dropped several hints as to who might be involved with the film and also possible films coming out of The Best of Adam Sharp and also his upcoming project. He was such a great host and I felt like he was genuinely happy to meet us all despite the crazy schedule that a book tour provides!
And another fab Tattered Cover event I attended recently was to celebrate the release of When Dimple Met Rishi which I reviewed
here
! This event was great! Sandhya Menon spoke about how this isn't her first novel but is the first YA and was very much a team effort with editor and publicist. She is a local author and so this really added to the meaningfulness of the event for me. I loved hearing her speak about her writing process and talk about the possibility of a spin off. She has just released the title of her next book and is a real presence of social media so you should definitely go and check her out!
Have you met any of these authors or know of any other events coming up soon in your area? Let me know in the comments and happy reading!